Deadline 2021 | 08.-10. October | ORWOHaus, Berlin
A non-commercial computer arts and multimedia festival held annually – this year for the seventh time. Come and join us for a weekend full of fun, and meeting of old and new friends!
Creative Competitions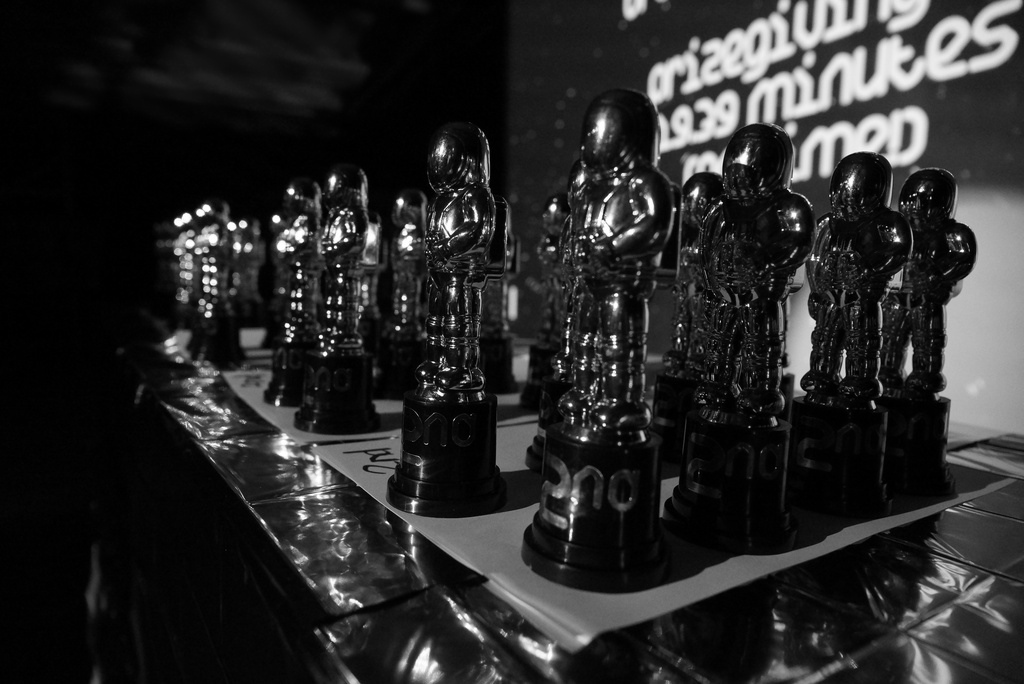 A wide variety of competitions to take part in awaits you! We have the classic demoscene categories, such as PC Demo, Oldschool Demo, Graphics, Music and Animation, but we also have Deadline exclusives, such as the three-dee (anaglyph glasses) competiton. You can also send us your entries and take part remotely. We look forward to your releases!
Seminars & Workshops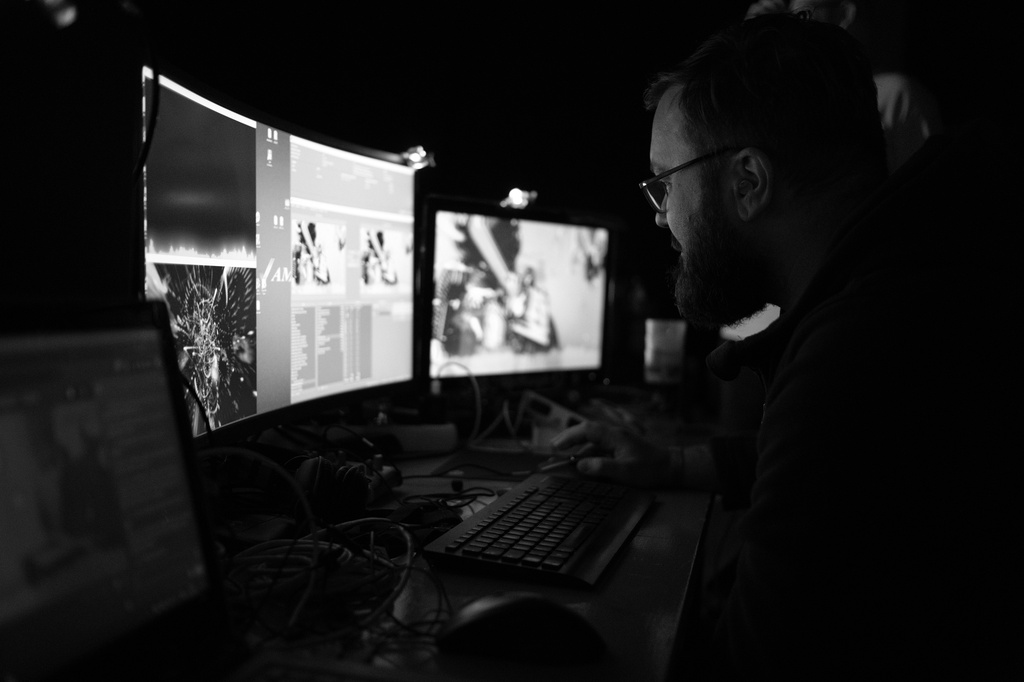 Learn new skills or find out what others are doing. Also this is your chance to finally present something cool you worked on to a bigger audience. We still have free seminar slots available!
Dance, Socialize and Play
Enjoy Demoshows on the bigscreen, meet friends at the bar or outside at the bonfire, take part in the retro-gaming-tournament and dance into the night with our musical acts – we have it all.
Location
The party will happen in the faboulous industrial location of ORWOHaus Berlin. It's in the north-east of Berlin, easily reachable by car or public transportation. Click below to get directions on how to get to the party!
Ticket information
Ticket pre-sale is over. There will be limited amounts of tickets available at the door, esp. if you traveled from outside Berlin you can still pay at the door. (but no discounted tickets anymore).
Please note: You need to be fully vaccinated or recovered to be able to attend in person. Bring your proof, it will be checked at the door.
No sleeping hall available this time (as it's not properly ventilated), sorry.
All tickets are valid for the entire duration of the party (3 days) and include a table space to put your stuff on inside the party hall
This year there are no day-tickets available, unfortunately.
You can still order a shirt for home delivery after the party.
Supporter Ticket
The supporter ticket greatly helps us to finance the party, please consider buying one, if you can afford it. As a supporter-ticket holder you will:
Be mentioned on our website as a supporter (unless you prefer to remain anonymous – simply tell us during the payment)
Be mentioned at the prizegiving as a supporter (unless you prefer to remain anonymous)
You can send us a slide which will be regularly shown on the big screen during the party
We will reserve you a Deadline 2021 T-Shirt in your size
We will love you eternally. <3
Party Shirt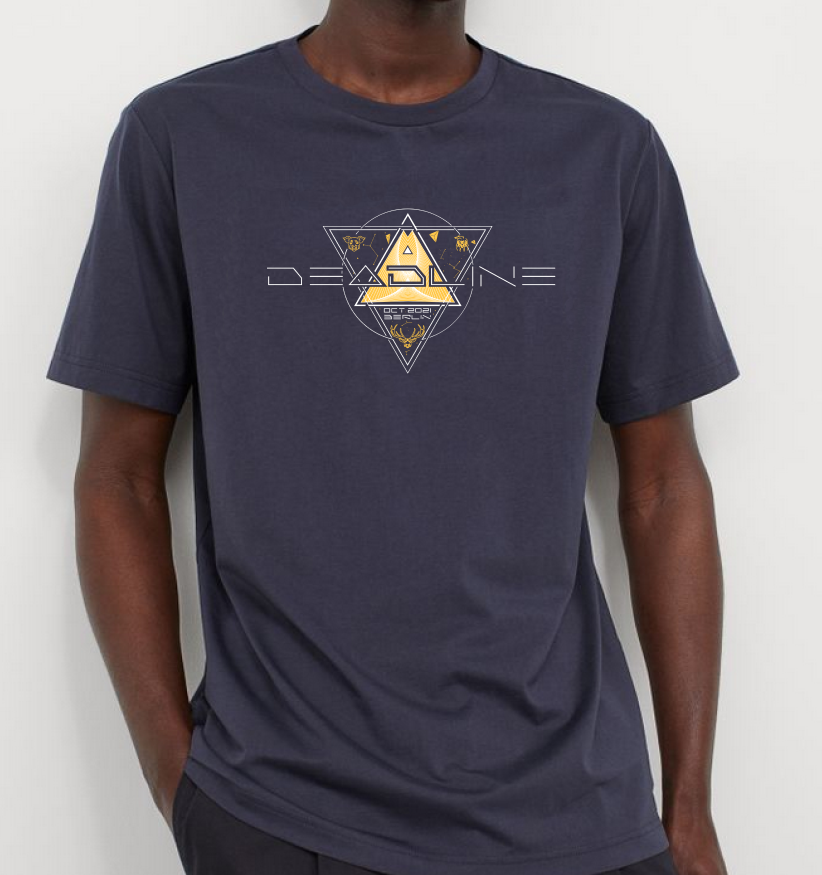 This year you can get a party shirt, even if you can't come to the party (eg. if you plan to participate remotely, or just like the shirt and like to support us). It's 20€ on top of your ticket or 25€ including home delivery.
Check out the amazing design by pixtur/still – besides looking great here are some other features:
Quality Shirt, vegan, organic and fair trade (Fairwair Foundation)
Unisex-Style (Stanley&Stella Creator)
Printed in Berlin
Unsure about the size? Find the size chart here.
Get your Shirt now!
We will do a second printing batch of the shirts and deliver them to your home
Corona Regulations @ Deadline

No ticket sales at the door, only pre-bought tickets available (to make contact tracing and handling at the infodesk easier)
No sleeping hall available this time (as it's not properly ventilated), but camping in the huge ORWO garden is possible. (Or you sleep in a hotel or crash at a fellow Berlin scener's place)
You need to be fully vaccinated or recovered (so called "2G" in Germany). Immunization state will be rigorously checked at the door/impfodesk upon check-in (if possible bring a digital certificate, because it speeds up the process)
Please refrain from coming when you're not feeling well or have any covid-related symptoms. Just write us a mail and we will fully reimburse your entry-fee, no questions asked.
We will provide free self-tests at the infodesk, so that you can test yourself when you come or before you head back. (thanks to Underground Conference for providing these!)
No mask obligation, but we will nevertheless provide free masks at the impfodesk and at the dancefloor for everybody to use as they see fit.
We will make use of the new ventilation system the ORWOHaus has in place. On it's maximum level, it can exchange the air of the whole hall within around 10 minutes.
We will provide buttons with different colours which you can use (optionally) to indicate your preffered way of human contact (see picture above)
We will provide additional tables to offer some opportunities for people who like to keep some distance to find a separate place, while groups can of course still sit together. (this is of course somewhat limited by the space available, but we'll do our best)
Of course there will be hand-sanitizers ready, eg. at the infodesk, gaming area, toilets and bar.
We will hire an external cleaning service to do some extra rounds at the toilets during the party.