These are the Sponsors of Deadline 2015. Thank you very much for your support!
These companies all have demoscene connections – check out their job-offers if you want to work with fellow demosceners in awesome jobs!
---
Swarm64
is developing the Scalable-Data-Accelerator (SDA) that accelerates any data-heavy application by orders of magnitude because of its unique highly parallel architecture. Swarm64's SDA will revolutionize database software, business intelligence, simulations, genomics, geological data processing, financial analytics and many other areas of business.
We are a Norwegian startup located in Berlin, Germany. Our international team stands out due to our skills, invincible 'can do' spirit', and persistence in making things happen. We pride ourselves of our results orientation and efficient problem solving. At Swarm64 decision-making is fully transparent and considers the perspectives of all stakeholders. Join us to have tremendous fun while creating truly amazing technology. You will gain vast new knowledge and competences in our team of outstanding engineers and highly experienced business people.
WE ARE HIRING:
(Senior) Software Engineers
With excellent theoretical background, very strong C++ (11) skills and experience in the usage and/or implementation of one or more database system(s) from our roadmap. Will be responsible for porting one specific database to Swarm64's SDA platform, will get a deep understanding of Swarm64's technology and will apply the knowledge to create an implementation of the specific database with outstanding performance characteristics. Wanna become a MySQL/ PostgreSQL/ MongoDB expert?
Join us to have fun while creating truly amazing technology. You will gain vast new knowledge and competency by working with outstanding engineers and very experienced business people backed by internationally recognized investors.
Find out more at our website
Senior Database Administrator
With a heart for customers, curiosity for cutting edge technologies and the strong desire to innovate.
The DB Administrator will support our customers in bringing up swarming implementations of Swarm64-accelerated databases including the hand-over of installations, ensuring high-performance and stability. Recognizing potential for further optimizations and informing our team about the required evolution and of our product will make you a key member of our team. We need you!
Join us to have fun while creating truly amazing technology. You will gain vast new knowledge and competency by working with outstanding engineers and very experienced business people backed by internationally recognized investors.
Find out more at our website
Junior Hardware Engineer
We are looking for a passionate FPGA Hardware Engineer.You will contribute designing the first generation of our SDA and help us shape the next generations developing innovative and complex hardware.We are looking for motivated engineers with the background, skills, and enthusiasm for creating cutting-edge technologies.Find out more at our website
---
Geenee
Imagine you watch TV, see a web video, read a magazine or come by a movie poster. Suddenly they turn into a shop window, you enter the shop and you simply buy what you have just seen. The trendy shirt of your hero actor, the sparkling eyeliner of the YouTube star, the stylish couch or the movie ticket for the best seats in a nearby cinema.
This is what Geenee is about. With the Geenee app, you simply point at the media, tap on the snap button, and get a list of all products that are related to the media, and can immediately buy them. Providers of web videos can enhance their website with the Geenee web player. When users pause the videos, they get an overlay showing the products that are related to the current scene.
Come and join the fun! Our focus is our product and building a company for years to come. Coding at the edge of unique computer vision technology, creating a product that is new and exciting is our passion.
We are hiring:
Android, iOS, Frontend, Full Stack, Cloud developers and an image recognition expert or computer vision masters student. Contact us via careers@geenee.me
---
TVSMILES
is an entertainment app rewarding its users for solving quiz challenges. By developing new features we provide our clients with excellent advertising solutions and our users with a cool app experience.
Join our team at Checkpoint Charlie to work in a young passionate company and try beating our sceners at Ping-Pong – we bet you can't!
Senior Mobile Developers (iOS / Android)
Senior Backend Developers (Java)
Cloud / Backend Operations Managers
SysAdmin corporate infrastructure
BI Developer / SQL-Genius
Manager Test-Automatization
Software Configuration Manager
IT-Student-Jobs

Interested?
Send us your CV to itjobs@tvsmiles.de and contact us for any questions.
---

undefined development
To 1/0 and beyond.
---

Framefield
Once upon a time there were three software/UI Design enthusiasts who fought their way through the wild development jungle. Their ways crossed several times until they realized that they all shared the same ideals and drive for excellence. So they joined forces nearly a decade ago and founded the brotherhood named Still to take up challenges in one of the most mythical realms in the computer world: the demoscene. On their many adventures together they visited strange places and achieved a lot of glory and fame.
Out of this experience Framefield was born. With an unbeatable team we develop software that fulfills the customer's needs: fast, stable, attractive and usable in all aspects. Mastering a lot of different projects over time has given us a fine sense of finding the thin line between the perfect implementation of a project and delivering on time.
---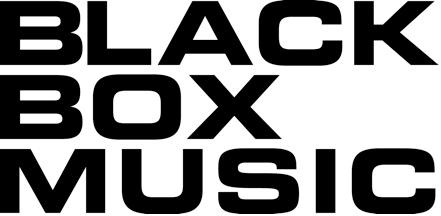 Black Box Music
Since 1992, Berlin based Black Box Music has led in the field of event technology. Amongst other things, this includes complete solutions for tour and concert events, theater productions, corporate events and trade shows.
---
SUPPORTING ORGANIZATIONS
Without our amazing Supporters Deadline would not be possible as well. Thank you a lot for your passion to the scene and manifold help!
ORWOHaus
Providing us a location, incredible support, problem solving and awesomeness! Without you we would've given up for sure. You are amazing people!
Digitale Kultur e.V.
Providing us sponsoring help and organization consultation.
Tastatur und Maus e.V.
Providing us the compo-beast, other hardware and the incredible d.fox and mbb!
Stiegler Legal
Netpoet helps us with GEMA-Consulting and legalizing everything!
Viprinet
Providing us fast & reliable internet, streaming and network support.
TRBL
<3
---
INDIVIDUAL SUPPORTERS
And last but not least there are sceners who help us making Deadline possible by aquiring a Supporter Ticket! Kudos!
picard^exceed
starchaser^scenesat
dojoe
lambdacore
Kosch
Tolle/RBBS
slider